(Reprint)
【Special attention】
Good news! A batch of large projects are signed in Taihu County !
On the morning of 22th December, our county held a signing ceremony for major investment promotion projects. County leaders Zhu Xiaobing, Wu Haihong, Zhang Dahua, Zhao Funan, Li Jiasheng, Yin Yueping, Du Lin and Wang Feng attended and witnessed the signing ceremony. More than ten enterprises including Anhui Lasun Communication Co., Ltd., Anhui Jutai Vision Optoelectronics Co., Ltd., and Anhui Dianzun Textile Co., Ltd., as well as main persons in charge of relevant county departments, townships, and investment promotion units participated.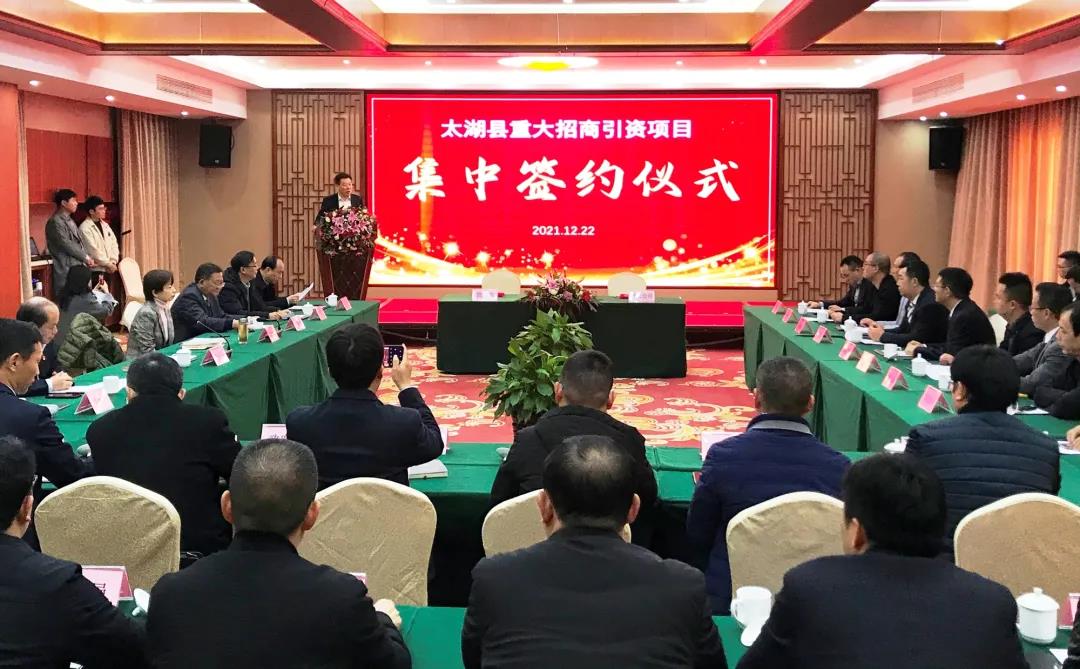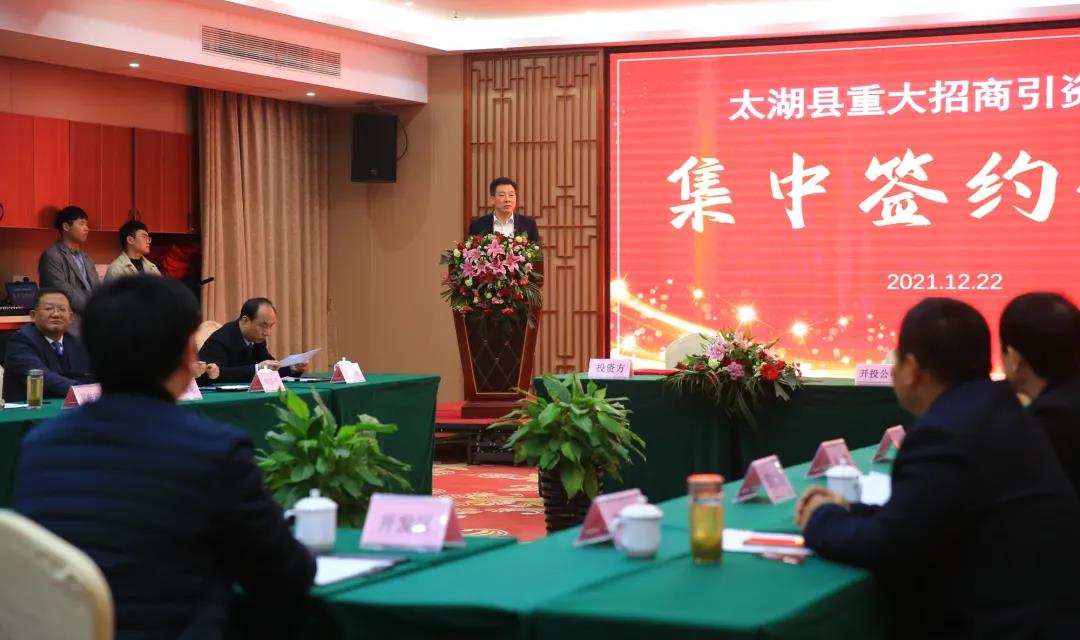 On behalf of the county party committee and the county government, Zhu Xiaobing, secretary of the county party committee, expressed his gratitude to all entrepreneurs for choosing to invest in Taihu county. He pointed out that over the years, Taihu county has adhered to the strategy of "industrially strong county" unswervingly, deeply cultivated the first functional film industry, and the industrial scale has continued to grow and expand, providing a strong impetus for the high-quality economic and social development of Taihu county. This centralized signing is a great event and a joyous event for Taihu county to earnestly implement the spirit of the Sixth Plenary Session of the 19th Party Central Committee of the Communist Party, and the spirit of the Party Central Committee Economic Work Conference as well as the promotion of "double recruitment and double attraction" work. It will definitely create a "ten billion enterprise, "100 billion industry", to create a "Chinese film capital" to start a new process and accumulate new forces. Taihu county will take this centralized contract as a starting point to effectively play the role of the "Tai Hao Ban" business environment brand, provide all-round, round-the-clock, and nanny-style services for the implementation of various projects, and continue to help companies solve urgent and worrying problems. Striving for project and financial support for the company, help the company to become bigger and stronger, and use practical actions to fulfill the solemn promise of "Handle problems easily in Taihu County", and work together to put the project into production and achieve goods results early, and make contributions to create more listed companies and champion companies.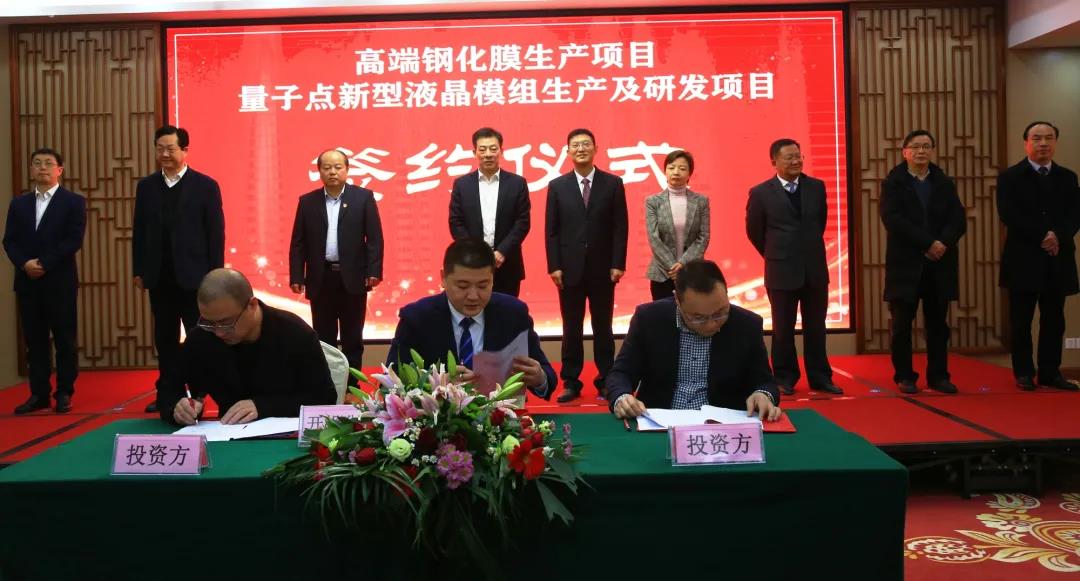 County Mayor Wu Haihong pointed out in the presiding ceremony that this concentrated signing fully reflects the recognition and trust of all entrepreneurs in Taihu county. With the concentrated entry of projects, it will surely set off a new upsurge in the county's "double recruitment and double attraction" work, which will inject strong momentum into the county's high-quality economic development. The signing is a starting point and a good beginning for cooperation. Also hope that both parties will further strengthen contacts, deepen mutual trust, continuously expand cooperation areas, enhance cooperation levels, share development opportunities, and create a better future.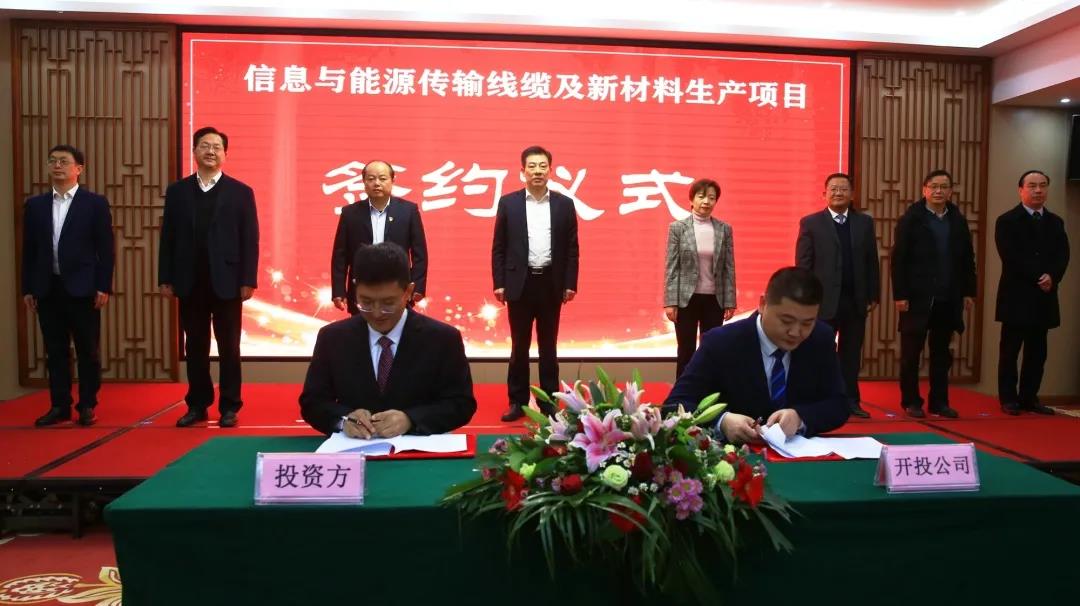 At the ceremony, Du Lin, member of the Standing Committee of the County Party Committee and Director of the Management Committee of the County Economic and Technological Development Zone, introduced the relevant situation of the contracted project, and the representative of the contracted enterprise made a speech.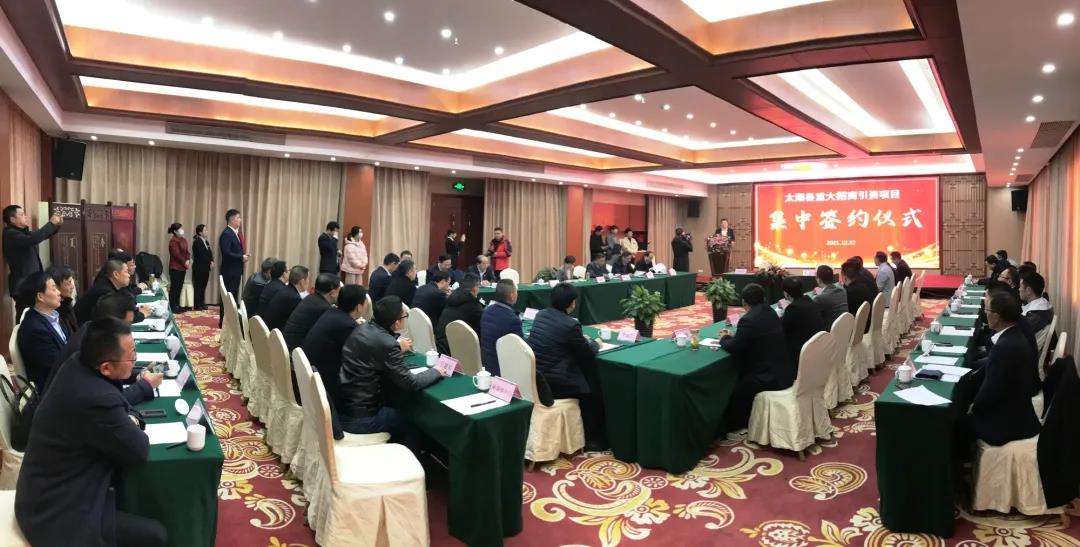 It is reported that there are in total of 7 major investment promotion projects were signed this time, with a total investment of nearly 4 billion yuan. Among them, there are 1 project with value of more than 2 billion yuan and 6 projects with value of more than 100 million yuan. The project covers information and energy transmission cables and new material production, the production and R&D of high-end tempered film and quantum dot new liquid crystal module, optical communication components and TP touch screen production, as well as spinning, packaging, Chinese medicinal materials, agricultural products processing and other fields. Respectively settled in the County Economic Development Zone and Xuqiao Industrial Cluster Zone. In particular, the projects signed this time have highlighted the importance and pertinence of the county's leading industry of functional film to be bigger and stronger.
Writer: Liu Hui, Hu Zhijin, Wu Guanglei
Editor: Zuo Yanping , Trainee Editor: Xu Dan
Supervisor: Ye Lingling, Cao Shiliang
Director's review: Liu Hui
Organizer: Taihu County Financial Media Center
Contribution email: thxww@163.com
Announcement
Taihu News Net, Anqing Daily·Taihu Weekly, Taihu TV Station, Taihu People's Broadcasting Station, Taihu News WeChat Official Account, Taihu County Government WeChat Official Account, Taihu Media Media + WeChat Official Account, Taihu Forum Videos, audios, pictures and text manuscripts produced by media such as WeChat Official Account, Taihu Rong Media Kuaishou, Taihu Rong Media + Douyin Account, etc., are not allowed to be adapted in any form by any organization or individual without the permission of Taihu Rong Media Center , Reprint and use, otherwise all are suspected of infringement, this unit will pursue legal responsibility according to law. If you need to reprint, please contact us by letter or call, and get the written consent of our center before reprinting.